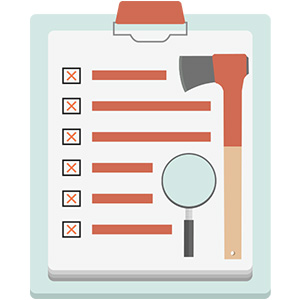 Insight and Think of a Strategy
"Give me six hours to chop down a tree and I will spend the first four sharpening the axe." – Abraham Lincoln
In a website project, we are faced with a problem that needs the capacity and deep understanding. This first process, we start by researching the project and give it an insight. We dig deep to find out what makes your business run. List the weak spots, strip it completely to identify the strategies and goals of the project. With our digital expertise, we will reinforce and put a better showcase of your ideas with the sharp axe.
Research Activities
Client Interview.
Business Analysis.
Competitor Analysis.
Trends & Best Practices.
Fast Design Mockup to Help The Conversation.