Social Media Trends In 2015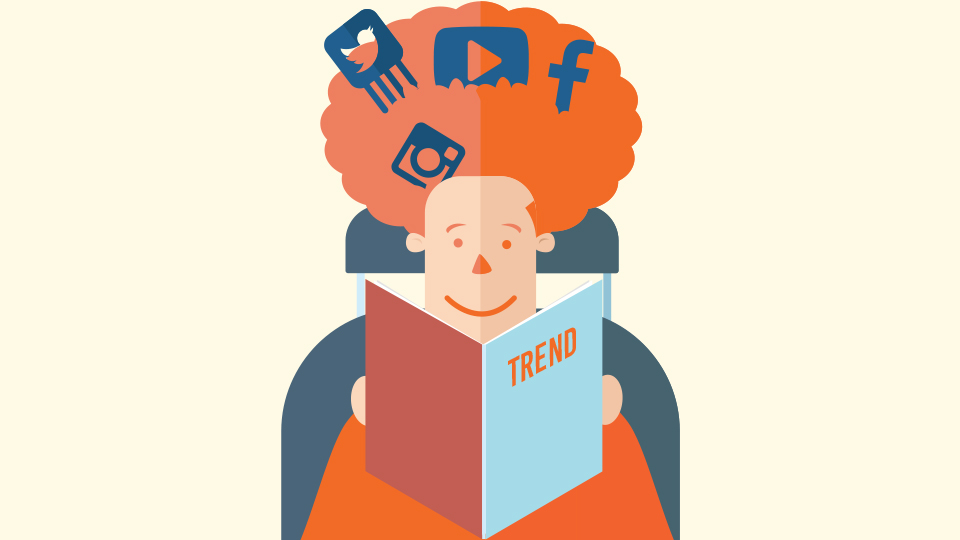 Welcome, 2015! It seems that just a few days away from the celebration and fireworks. But how excited you are to kick this year? 2015 will be great and amazing, especially in the Social Media Trends. To capture the reason why, most marketers, using social media strategy is something that related with put the words, make it engaging with well-crafted caption, posting, and then link it all to their latest promotions or product. Of course, it was effective. But now, new year means new changes, also in the marketing industry. We have sum it all for you to know more about how to use the newest social media marketing trends:
More Video(s)!
Do you remember how many of times you hit the "Skip" button on Youtube when the marketing ads popping up? Now, most brand will use the video everywhere, you can see it on Facebook, Instagram, or even in GIF form. The shortest the video means they can grab the attention easily and effective. Just to clear the air, Facebook Newsroom also reports that the social active network averages about 1 billion video views each day. From now on, the publishers and content creators can use many tools to invites customers, either to drag them directly to visit a website or to give a temptation (purchase triggers) or to collect natural organic clicks.
Instagram Ad
Social media ads here and there definitely drained out some amount of money, but the result is not always like the expectation. Some brands are now realize new platform to get more engagement: Instagram. According to the data of Forrester, Instagram posts generated 58 times more engagement per follower than Facebook and 120 times more engagement than Twitter. So, if your brand is not success on Facebook, you know where to go know.
Visual Content
There is a strong reason why selfies are so popular. The image based taken and posted on the platform are more interesting rather than long text which might take more than 5 minutes to read. Visual stories will help people to identify you better. It is now the time to showing off products, skills, excitements and events through visual content. Touch the human side and allow your follower to make a great conclusion of your empire.
Google+ Platform
Who doesn't have a Gmail account nowadays? We are being blessed for the power of Google with their Google drive, and also Google+. Share automatically from your blog, and you can even add the hashtag to make your link easier hit the target. Pick some people who you want to send through email directly from your G+. We believe there is more to come from Google in this 2015, and before the surprise comes, why don't we use it to the fullest? Spread your news to more platform to get more audiences.