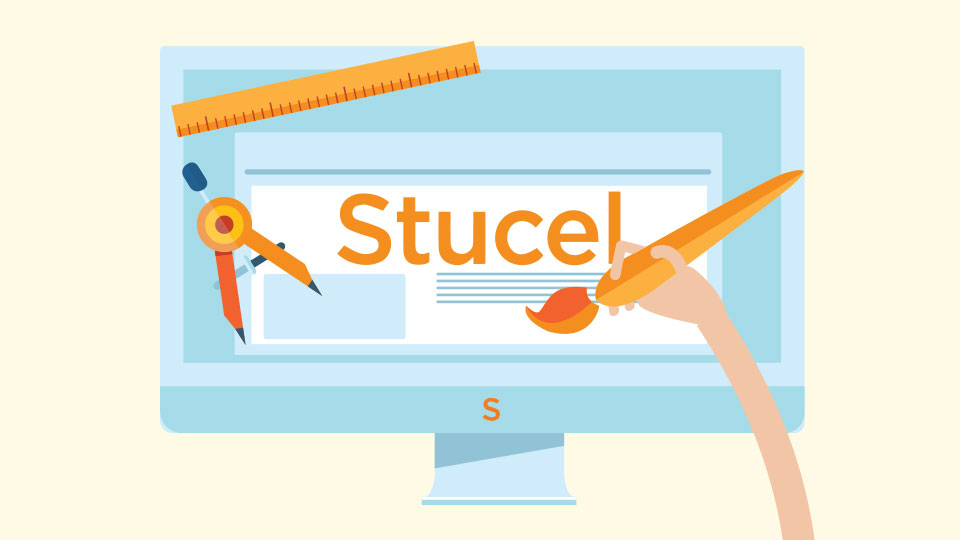 We did it! From September to November 2010 we were working hard to refresh Stucel. It's been 3 years since the last refresh, and Stucel was desperate for redesign; inside and outside, all outdated.
Design
The previous was way too dark and it wasn't the best background color choice for eyes. First thing first, the site has to be eye friendly, no more dark background for the content. But I was thinking to keep the dark header, didn't want to make it go very far from the original.
For the stage in homepage, the idea is to spotlight the works before spilling any "marketing text".
Designing for "our own" site has always been very difficult to me, lots of noises in the brain, thrill and excitement. But we try to keep it on the ground by rethink and refocus our brand & target market.
CMS choice
I was pro Drupal for years, and stucel.com was using it. Then came WordPress who stole my heart by its sweet wp-admin, wide versatile plugin collection, easy theming, convenient editor, etc. And for the last 3 years, WP has always been our number one choice. It has high capability to convert/absorb almost any design. And we received fewer complaints from client if compared to Drupal days.
Drupal is a great piece of software. But in our case, WP works better.
Thank you, we hope you like the refresh.