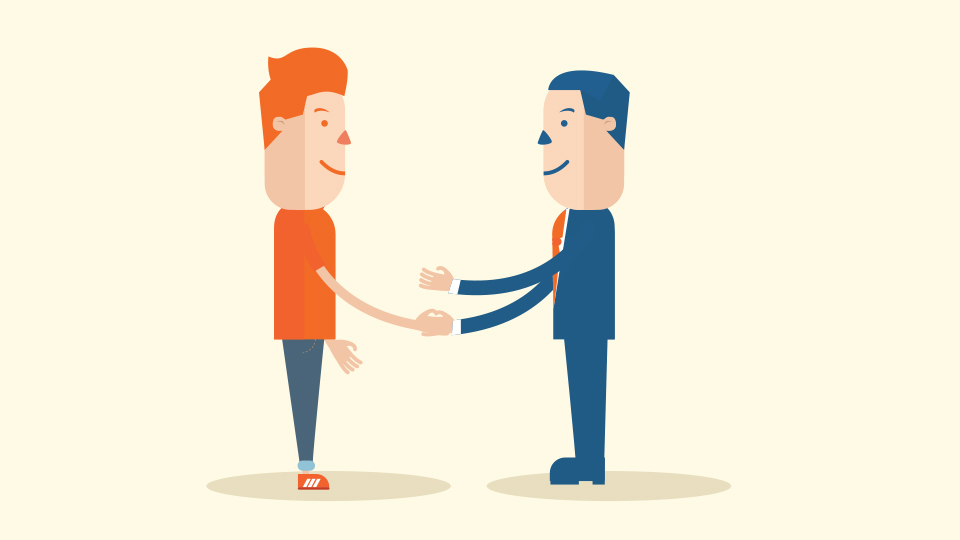 Being a project manager, one will meet types of clients, some are easy, some are not. I found that understanding (guessing) what client doesn't like, is the most difficult thing. Especially when they can not address constructive opinion, he/she who prefer "I don't like it, and I don't know why I don't".
If lucky, is to meet a client that has already identified his/her needs, and would always ready to have an effective discussion with you, but the chance to meet this 'more human' client is slim.
I always agree with the quote "customers will always be the king", no matter what. It has been three years, and being this "middle" position between client & our designer & programmer is still far from easy.
If I could group them, I think they will go like this:
Client From Heaven
Very polite and well mannered.
Trust & appreciate you.
Give very clear briefs and instructions.
Know what they like and don't like.
They tend to approve everything.
Great communication.
Constructive remarks.
On time payment (and surprising bonus).
Heaven is not always heaven, especially when they have lost their trust. It would be a total loss. Be very careful with their trust.
Normal Client
Doesn't really understand the project & the technology behinds it.
Cautious.
Ask a lot.
Love one of your project, and ask if you can apply the same to his/her project.
Money-wise, they seem to ask for (very) low price.
Intense Client
Also known as Client from Hell. If there's a problem in the project, they will bug you everyday (even twice a day). We can't say they are talkative, but it's their nature to be in total control for project progress, to finish it on time seriously. But the worst part is, they hand confusing brief/notes. They want the design to be cool, but can't describe the "cool". So most likely, we will be trapped in their artificial black hole in no time.
Worth to try:
Ask and force him/her to explain uncleared issues.
Communicate in email, so you can have the power to track everything.
Don't start to work it until you satisfy with the brief.
Confirm about what they said.
Always report what you're doing, and the project milestone.
In my personal experience, they love to be listened. Listen carefully and just give them exactly what they want, not we want (even if you strongly disagree it). Give more than they expected, could always win their heart. They will feel appreciated and we can gain their trust one step further.
There's a thin line between heaven and hell, client from hell could be converted to client from heaven. Vice-versa.