Types of Website Developer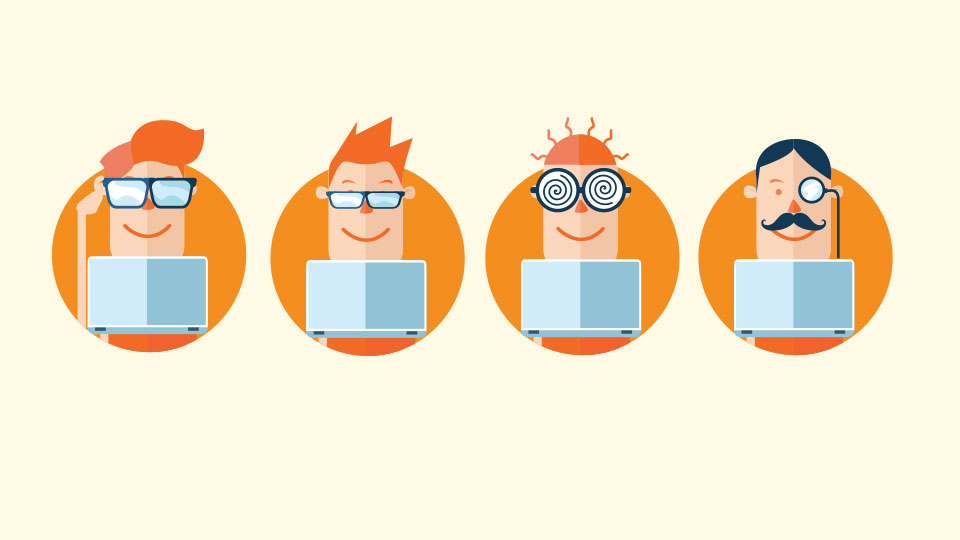 I only have a few colleagues in the creative industry that studied design-related major, back in the university days. Take Kuswanto of Zeusbox Studio for example. He's a great illustrator and icon artist and he was studying biological degree.
Before I made an entry to website design, I was full time programmer and it was the only job type I ever wanted as a computer science student. It was more like a dream come true.
Web design was just a hobby to me. Love the blended art, technology and the fancy things since the rise of the internet; but my book rack always occupied with programming topic.
I think, I will never regret the decision for not studying design. Despite I'm bad with hand drawing. Having a non-focus/diversity skills, could turned out to be a great benefits in the later career. Diversity in this industry is very important i.e: web designer should know about HTML a bit, jQuery coder should master HTML.
If I could summarize, there are types of website developer (this includes designer or programmer), and here they are:
Web Programmer
This usually called the "pure coder" and they are the Jedi Master of backend programming (ex: CodeIgniter, PHP, JSP, RoR), or the frontend (jQuery). And they also good on database scheme & system strategy.
Web Designer
They handle only the artistic side, and some other visual-and-feel things of the website. They do anything but codes. Ideally, the person in this category is really good at colors, user interface, Adobe Photoshop ~ Illustrator, pencil and paper sketching.
XHTML/CSS Author
Converting design document is their daily job. They understand how design work, and able to convert it pixel by pixel to XHTML document. Patience, strong will, skill and eagle eye is needed, and the rest is typing.
CMS Integrator
Content Management System i.e WordPress, Drupal, Joomla, are needed to keep the website friendly for maintainers i.e: adding page, adding news. But the problem is, the feature of each website always pushing the CMS out from its limits. The integrator should be able to hack and bend CMS to meet-up the design requirements.
All From The Above
This is the category where the person is mastering everything. Basically they are the magician of the website development. From handling website design, to code it.
They also have good skills in frontend which is XHTML authoring and jQuery. Famous role model: Shaun Inman
Sorry, no posts matched your criteria.